3 Benefits of being a Homemaker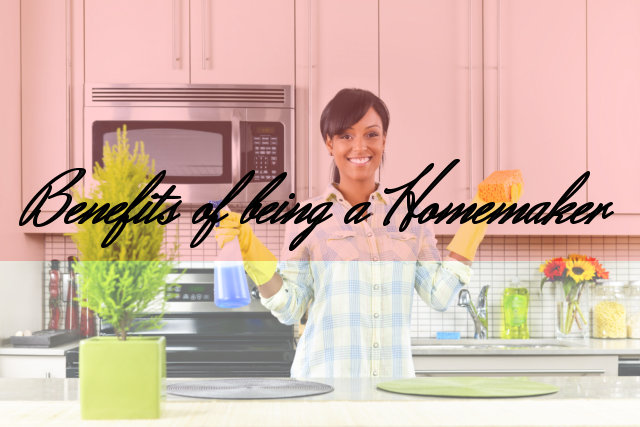 Being a homemaker is an honorable job for most people, regardless of age and gender. If you don't know what a homemaker does, then we will explain it for you. First, a homemaker is someone who works at home and it could be that he/she is not the personal owner of the house. A homemaker can work for someone else. He/she takes care of household chores like buying groceries, preparing meals, cleaning the room, changing the sheets and linen and etc. To become a homemaker, one should have the patience, time and passion for his/her job. A homemaker should not be underestimated as he/she takes care of the wellness of a family or a certain person.
Physical exercise
Going around the house to do chores is a physical activity a homemaker needs to do. He/she should have the energy and stamina to perform tasks such as cooking, doing the laundry and taking care of the residents inside the home. Sometimes, a homemaker even takes care of pets which is another challenging task.
Time management
Homemakers are good at managing time. He/she knows how to divide his/her tasks wisely. Having a lot of tasks may be challenging to him/her, but he/she always has the will and methods to finish it. A homemaker makes sure he/she can finish the tasks without leaving anything behind.
Having a new family or set of companions
The purpose of having a homemaker is to set the atmosphere of the house into a desirable space for comfort and living. Aside from that, he/she is to help the residents of the house in their activities especially for those who are ill. Interacting with the residents makes a homemaker have another set of companions in his/her life.
You can be one of our excellent homemakers today! At Better Living Home Care Agency and our senior home care in Simpson Park Road Weir Mississippi, you can achieve your career goals by being a part of our team. If you think you have what it takes to serve people and become part of their homes, then apply today! You can call us at 662-582-0444 for more information.