3 Common Child Care Issues that You Need to Know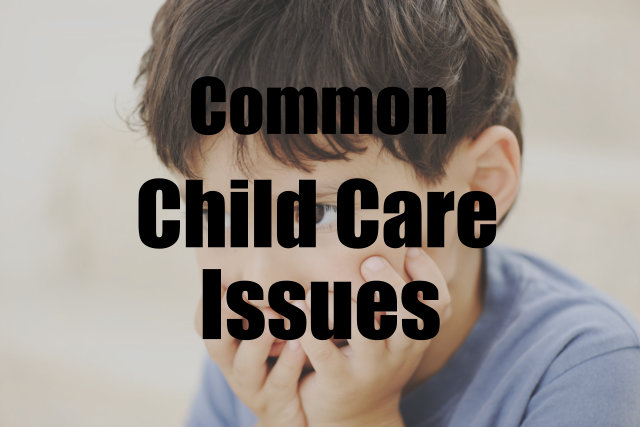 Too much workload can cause us to have less time for our kids. Sometimes, we live them to fend for themselves at home or if we have young ones, we hire a babysitter to look after them. Babysitting is not a simple job so when you hire a sitter, make sure that they know how to handle babies because if not, this is when problems begin to arise.
We have encounter some child care problems too in some of our clients at Better Living Home Care Agency, the trusted name in senior home care at Simpson Park Road in Weir Mississippi, and we are constantly improving so we can deal with this problem.
You arrive home and you see the nanny busy talking on the phone
This is a common complaint by most clients because they do not see their nannies or sitters doing their job.
The best remedy for this is to always set instructions for your nannies before you hire them and even until you hire them. Remind them that their priority is the child, they have to be at all times keen to the child's whereabouts. And regarding the use of gadgets and other things, set a limit for them and always specify your instructions.
You notice that few things have gone missing in your bedroom or in your kitchen after your sitter is done for the day
Another major issue in babysitting is the possibility of theft. This is especially true when you hire nannies randomly or you do not hire them from an agency. Thus, it is best if you find providers like

Better Living Home Care Agency

, a reliable provider in senior home care at Simpson Park Road in Weir Mississippi. At least you can be assured that your sitters were interviewed and scrutinized well before they were deployed.
Your nanny scolds your child too harshly
This is the common fear among parents. There are some instances when our child and their nannies are left at home, we really do not know how the nanny treats our child. There is the fear that they may use force when our child misbehaves or they might use foul words to discipline the child. We all know the psychological effect of this to our child and the trauma that it may cause along the way. What we suggest if you encounter this situation is to really dismiss the nanny from their job and find a replacement. Never risk your child's welfare for convenience.
We have just tackled some of the most common child care problem and suggested some possible remedies for it. If you have any more questions or suggestions, Better Living Home Care Agency, the complete provider when it comes to senior care in Simpson Park Road in Weir Mississippi, is very much willing to help you. You can go through our website www.betterlhc.com for more details or you can call us at 662-582-04444.