3 Questions You Should Ask Yourself before Availing Senior Home Care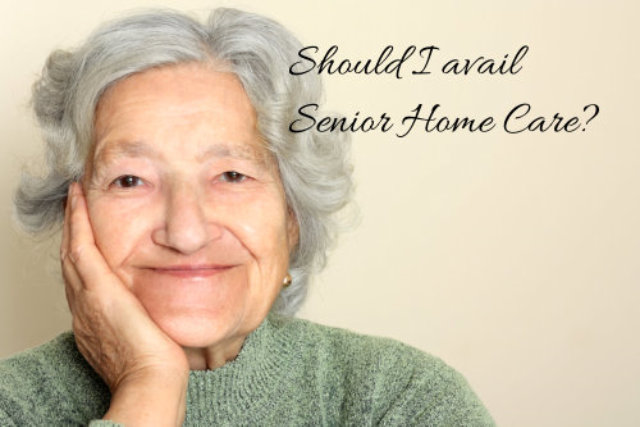 Are you growing beyond your years and think that living alone is nearly impossible? You think you may be alone in this but the truth is, you are not. In a day, 8,000 seniors are thinking of retiring and you may be one of them.
Is this something to be worried about? No. For it is because of the rise of the number of retirees that institutions and agencies like Better Living Home Care Agency, an agency that provides senior home care in Simpson Park Road Weir Mississippi, continues to increase.
Every day, there are a lot of rising home care agencies and because of that; the cost of the service will be reduced for competition is circulating in the market. This is why it would be wise if you ask the services of a provider of senior home care services in your place.
But do you need senior home care in the first place? Better Living Home Care Agency answers that question with another question. Listed below are some questions you can check to tell if you are in need of the service. If you answered yes to 2 or 3 of these questions, chances are, you will need the service.
Do you need all the assistance you can get?
As you grow old, it is normal if you can no longer do the activities you were used to doing. These activities may range from your favorite hobby to your day-to-day routine. This can suck, right? Feeling helpless will only make you depressed throughout the day and being depressed could lead you to more health problems in the future.
When you are under the care of someone, you can be assisted with these activities from bathing to tending your garden. With the assistance of someone, you can change your life for the better. You can get the assistance you need in a senior home care agency. From professional to non-medical aid, a lot of options will be given to you.
Are your family members busy with work and/or school?
Okay so all you need is assistance, right? But who can give you that assistance when your children are busy with work or when your grandchildren have school to attend to? You cannot just have them leave their work or education for your sake, right?
Through a senior home care agency, there will be someone who can look after you. And these caregivers will not have other priorities for their job and responsibility is to look after you.
Do you want to be close to your family members?
If you want to be assisted without disturbing your family members, you can just opt for the services of an assisted living facility. But who wants to be away from your beloved house and your family?
Unlike an assisted living family, if you choose the services of a senior home care agency, you can be taken care of in your house therefore you no longer need to adjust to new living environments.
We hope that you have a better understanding about senior home care. So the next question is: do you have an agency in mind that provides quality care? If you are in need of assistance in Mississippi, you can trust our senior home care in Simpson Park Road Weir Mississippi: Better Living Home Care Agency.
With only the most excellent staff to care for you, Better Living Home Care Agency is your best bet if you are looking for an excellent home care service.
For more information about our senior home care in Simpson Park Road Weir Mississippi, you can visit us at www.betterlhc.com.