Better Gifts You Can Give to Your Elderly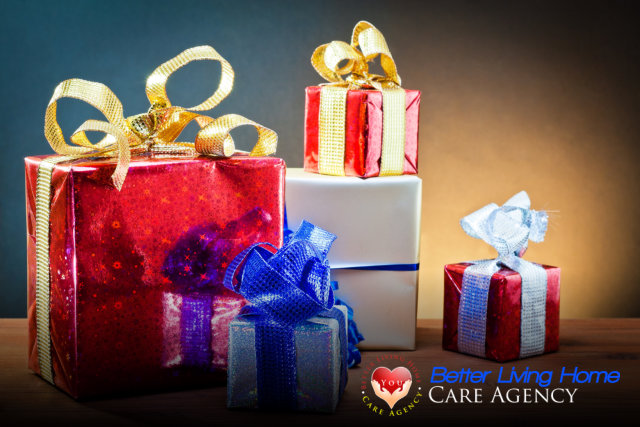 We all have that dilemma wherein you stand in the middle of a store, boutique or a gift shop and wonder what you should get for a bunch of people. This list could go on and on as you grow up, especially when you have met a lot of people who deserves to be given a gift.
Shopping for gifts is both enjoyable and stressful. You need to consider your budget and coincide it with your receiver's personality, interest, needs and wants. And if you are buying a present for grandma or grandpa, it would give you all the more pressure.
So, what should you buy for the elderly member of your family?
What about something they need, something like a fancy pair of socks? No, you already gave some last year and maybe a lot has already thought of that since these older adults always have cold feet.
How about considering something they want? Grandpa loves playing golf, maybe he would love it if you give him a golf-related thing like a golf bag, golf club, golf ball or even a hat he can wear to the golf fields.
Grandma loves knitting, so why not give her some knitting needles, stitch markers, knit tallies or counters, point protector, crochet hook, and other knitting materials? Oh wait, maybe they already have those.
You see, deciding for a present is without a doubt a stressful activity. But in order to keep you from all of these pressures, Better Living Home Care Agency, provider of senior home care in Simpson Park Road Weir Mississippi, lists things you can give to your beloved seniors.
Here is a list of better gifts you can give your elderly:
Cooking them a healthy meal
There is a saying that goes "a way to a man's heart is through his stomach." But let us be honest, even the ladies out there would appreciate food and the act of eating as much as the typical guy.

This can also apply to anyone at any age. Have you seen a kid jump up and down as you prepare to set the table after cooking his or her favorite food? How about the heartwarming smiles on the faces of the older adults as they see you serve a healthy and scrumptious meal?

You can research for recipes that are both healthy and delicious in the palette of an older adult. Consider adding up spices and herbs like cinnamon, thyme, parsley, black pepper and others most especially because illnesses and medications may have crippled their ability to taste food.

Spending time with them
Nothing makes a person happy than knowing you care for them and the most effective way to show your care is spending time with these people.

Holidays promotes not only spending most of your money for other people's gifts but also giving you quality time so that you can have a break and spend it with the people you love.

One great idea of spending any occasion with the elderly is arranging an outdoor activity for they may have been spending a lot of time by themselves inside the walls of their house. Let them experience the beauty outside.

Reminiscing the past
Everybody is a sucker for remembering the good old times and this does not exempt the golden agers. As a provider of senior home care in Simpson Park Road Weir Mississippi, Better Living Home Care Agency has been investing on creating activities that help our elderly remember their past.

Why do we do it? It is because it is effective in giving smiles to these old souls. One of the most successful ways is to create a memory journal where you put together photos of their childhood up until their time today.
One should spend a time to bond and make moments with the people you love. For more gift ideas, visit our website at www.betterlhc.com.