How to Effectively Spend the Holiday with Grandma or Grandpa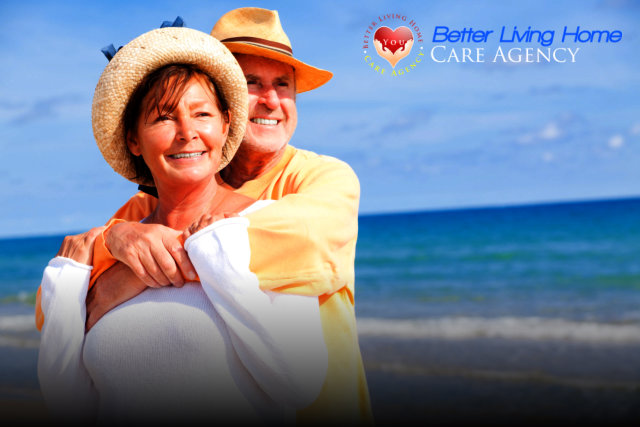 The holiday season is a time where you get to spend quality time and make memories with your loved ones especially your family members and friends. Make time for the elderly members of your family by not only visiting them but by exerting effort to make the end of the year happy for these old folks.
Because Better Living Home Care Agency has been spending most of our time and day giving senior home care in Simpson Park Road Weir Mississippi for the older adults, believe us when we say that the most priceless moment we have ever seen in their day is when they hear from their family members.
That is why we would like to share with you effective ways on how you and the rest of the family can spend the holiday with your elderly and without any further ado, here is the list of the 4 things you can reflect on doing for your grandma or grandpa this holiday season:
Plan activities ahead
You need to plan things ahead, most especially if you need to go on a long drive with the gang to the house of your elders. If you find visiting grandma or grandpa's place difficult, you can always invite them over. We are sure that they will find ways to make time for you. You are family after all.

Aside from spending the season at home, you can also go on an adventure together. You can visit museums, water parks, art galleries and much more. There are a lot of tourist destinations here in Mississippi where you can bring the whole family, including your elderly.

Invite everyone
Celebrating new year will not be perfect if the group is lacking. Because the season is considered a holiday, you can invite everyone over to bond and share memories with. This is also the wonderful time where you can reconnect with your loved ones and catch up with their latest gigs.

One benefit of getting together is that you can ask your elderly how he or she has been doing these past few months and to monitor his or her overall well-being.

Assist them
Long rides and days full of activity summarize what we always do in the holiday season. It is a fun experience to do things with the whole family and it can be pleasurable for your elderly too. But you need to be sensitive enough to consider their well-being so that their old bones will not suffer for the sake of their fun.

For them to be a part of the activity of the family, always assist them. We know that this tip is common sense for everyone but there are times where we will forget about it or neglect the responsibility all throughout the day. If you find this impossible because of the demanding schedule and the responsibilities you are in, you can always hire someone, like our professional caregivers here in Better Living Home Care Agency, to do it for you.

Give them presents
This holiday season is a day of giving, so, give your older adults some present they will love and cherish. If you have no idea what to get for your senior, there are a lot of ideas on the internet, and we even wrote a blog about it.
Lastly, it is nice and thoughtful if you invest in the care of your elderly; just because they say they are perfectly fine does not mean they will be throughout the year. If you are not able to be their primary caregiver, ask help from an agency you can trust.
Better Living Home Care Agency, the leading promoter of senior home care in Simpson Park Road Weir Mississippi, would give anything just for all the elderly to enjoy them this season and the most ideal way of doing it is to give them assistance so they could visit their family members.
To know more about Better Living Home Care Agency and what we do, visit our website at www.betterlhc.com.