Quick Facts: Veterans of War in the U.S.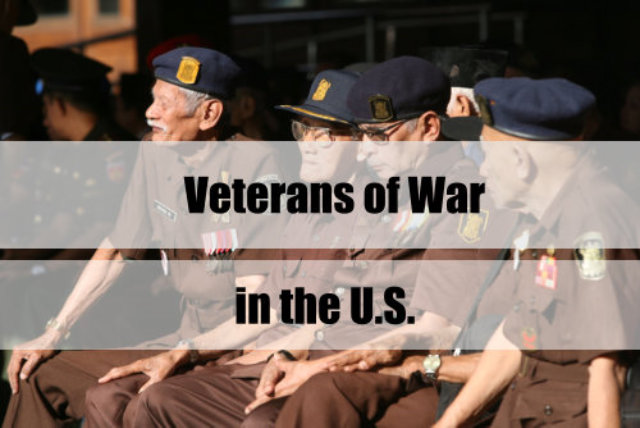 We now open up a topic about our war veterans for the fact that Better Living Home Care Agency, an agency providing senior home care in Simpson Park Road Weir Mississippi, takes pride in combating the veterans' feelings of isolation through giving them the companionship and quality health care options so they can continue living their retirement comfortably.
Veterans are people who have served the military of our country in times of war and/or even in times of peace. These people include those who have been under the:
US Army

US Navy

Marine Corps

Air Force

Coast Guard
You may have known someone in your life who had served our country courageously. What do you know about our own veterans of war?
As a provider of senior home care in Simpson Park Road Weir Mississippi, we pay tribute to our war veterans here in the U.S. through sharing with you 10 facts about these heroes that you need to know and they are:
In the year 2013, 38,140 veterans served all eras through the World War II, the Korean War and the Vietnam War.

Veterans Day in the United States is made memorable on the 11

th

day of November for it is the day the World War I hostility had ended formally. To specify, the First Great War ended on the 11

th

hour of the 11

th

day of the 11

th

month.

All veterans, whether they may be living or dead are paid tribute to during Veterans Day. Memorial Day is the day we pay our tribute to those veterans who lost their lives while fighting for our country.

Over 2 million veterans in the United States of America are female.

The states with the most number of veterans are in:
California (1.8 million)

Texas (1.7 million)

Florida (1.5 million)
6.2% of the veterans after the 9/11 attack are unemployed.

Almost 10 million veterans range in the age of 65 and above.

A lot of veterans suffer in the U.S. today.
70% are both homeless and victims of substance abuse

50% suffer from post-traumatic stress order or PTSD
12% of the overall adult populations who are homeless are veterans.

Sadly, homeless veterans ended up living on the U.S. streets for mostly 8 or 9 times the duration of their operation.
Being a soldier who has experienced the life and difficulties of war is scary yet honorable. Surviving the war and making through the new challenges in the society is even a lot harder for our heroes. It truly is awfully dreadful to see that our heroes do not only have to suffer from the war they partook in but also suffer after they have served the country.
Our veterans should deserve better living and here in Mississippi, Better Living Home Care Agency help honor the glory of our war heroes through our senior home care in Simpson Park Road Weir Mississippi.
If you want to help make a change in the lives of our senior veterans of war, you can visit us at www.betterlhc.com.