Better Living Home Care Agency Profile
What makes Better Living Home Care Agency your best choice?
A Senior Home Care in Simpson Park Road Weir Mississippi
We set our home care agency apart from other providers by the commitment we give to our clients. No matter what your situation may be, whether you are transitioning into old age, managing a disability or coping with the symptoms of a chronic illness, we will be there.
Being a Senior Home Care in Simpson Park Road Weir Mississippi, we conduct our tasks with pride because we know that the care we provide will be for someone you love. With that, our compassionate staff will administer services as if we are taking care of our own loved ones. We hope you will choose Better Living Home Care Agency for:
Our qualified caregivers, who are screened, experienced and fully trained.
Being a home and community based agency managed by a registered nurse.
Consistent quality care making our agency a highly-recommended agency in the state.
Home Care that is flexible, affordable and personalized to the definite needs of each client.
Working under the Strong Leadership and Guidance of our Director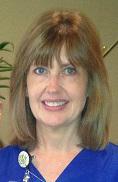 Brenda Etheridge, RN
Our Director makes every effort to take the necessary steps in making certain that the care provided is of the highest quality. She understands the meaning of "quality care". She served others in the capacity of a Registered Nurse for over sixteen years. Brenda believes that our clients should be treated like we would want our own family treated and that family should come first. Such philosophy is one of her expectations of our staff.
Privacy Policy
Any information sent to Better Living Home Care Agency shall be strictly confidential, whether the information is Faxed, Emailed, delivered through US Postal Services, UPS, FedEx, etc.
Any information received from a potential client or potential employee shall be used to contact you for a service that you may need or a job, and shall not be shared without your permission.
Better Living Home Care Agency does not use cookies to track any information, nor does Better Living Home Care Agency, have any access or control over these cookies.