Stroke in Seniors: Know How to Spot and Prevent It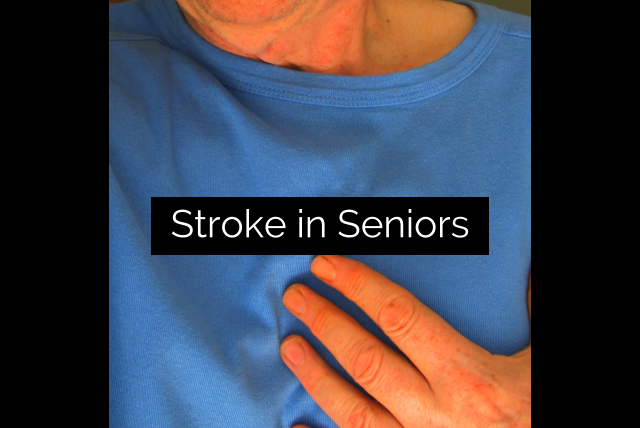 A person experiences a stroke when a blood clot blocks the artery or the blood vessel breaks, causing interruptions to the flow of blood to the brain. Such breaks and blockages can result in the death of brain cells and brain damage.
People of any age can be at risk of a stroke; however, our parents are often at most risk. Although it can be terrifying if your parent has stroke, ensuring you know the signs and the risk factors can help in preventing permanent damage to the memory of your aging parent.
Signs of a Stroke
Symptoms of a stroke are unique as they occur abruptly without any warning. According to the National Stroke Association, the acronym FAST can be used to recognize common symptoms of stroke.
F is for face. Notice if your parent's face is droopy or if he shows an uneven smile.
A is for arms. Is your parent experiencing weakness and numbness in his arms? Try to ask him to raise his arms. When the arms drop down or are not steady, he or she may be having a stroke.
S is for speech difficulty. Ask your parent to repeat something you will say. It is a warning sign of stroke if his or her speech is slurred.
T is for time. If your parent is experiencing the symptoms of stroke, call for medical help right away.
Other signs of stroke include trouble walking, overall fatigue, numbness in limbs, vision issues and severe headache.
Importance of Aftercare
After the stroke, your parent should start aftercare and rehabilitation immediately to increase chances to fully recover or gain back any skill, dexterity or capability he or she lost because of the stroke. Although every stroke is different with various after-effects, common effects include vision issues, cognitive issues, anxiety disorders, fatigue, and depression. The rehabilitation process addresses these impairments.
A stroke can be a life-changing occurrence for your parent; however, with the essential evaluation, early medical intervention and assistance and support from loved ones, the risk factors and after-effects can be managed and minimized effectively. Home care can benefit your parent after a stroke as he or she can get fulltime attention from a professional caregiver.
Preventing Stroke
With the tips below, you can help your parent in minimizing risk for stroke.
Control blood pressure. If your parent has hypertension, he or she needs treatment for high blood pressure. His or her physician will prescribe the right medicines but you need to continue to monitor your parent's blood pressure.
Manage depression and stress. If your parent lives alone, he or she may feel alone and disconnected. Even if both of your parents still have each other, staying in the house at all times can result in boredom and sadness. Do something to help them socialize or connect to their community. Also, for a parent living alone, consider senior home care in Simpson Park Road Weir Mississippi for companionship at home.
Help him or her follow a healthy diet. Let your parent pick a diet which is rich in vegetables, whole grains, fruits, fish, lean meats and poultry. Fat, sodium and cholesterol intake must be limited. Also, allow him or her to consume 23 grams to 30 grams of fiber each day.
Control other health concerns. If your parent has a heart valve disease, diabetes or vascular disease, he or she is at much risk of stroke. Such health problems require careful management. Ensure that your parent's physician knows about such conditions and is giving your parent appropriate treatment.
A structured everyday routine can be an excellent starting point as you work with your parent to prevent another stroke. Such routine can reduce the after-effects of a stroke and offers you and your parent peace of mind.
If you have more questions on how home care can benefit your parent after a stroke, please call Better Living Home Care Agency at 662-582-0444.