Why Hygiene and Grooming Is Absolutely Necessary For Senior Elders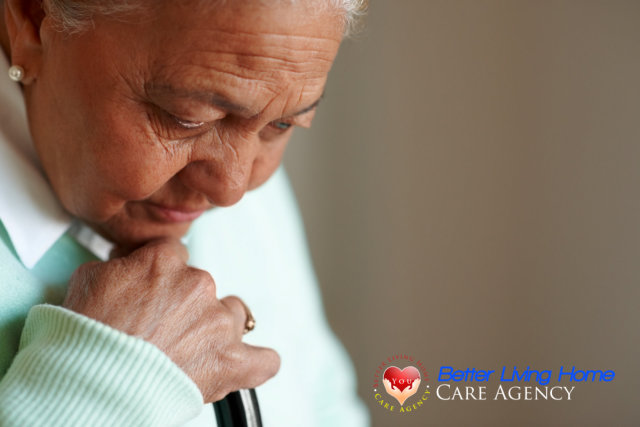 You might have seen that in almost all home care agency offering personal care, hygiene and grooming always tops the list of services offered. This alone would tell us how essential such service is not just to the young but especially to the old. Just because they no longer go to work or go out as often as they used to doesn't mean they can neglect personal care altogether.
You may think that enumerating the need for grooming is a no-brainer. Well, not at all. A lot of people thinks that care providers just do it out of compliance and to go through the motion. But from us here in Better Living Home Care Agency, we take the small business of proper grooming seriously for the following reasons:
1. Bathing keeps germs and diseases at bay.
This is basically reason number one because a good bath is really intended to clean our bodies from all the germs that we have attracted the whole day. We know how germs can attack our bodies and cause us to get sick and feel down. This is not good for elders who has a high tendency of acquiring illnesses and getting complications. This is why they need to get a good bath and be properly groomed in a regular basis.
2. Proper grooming makes them look respectable and dignified.
When they are clean and properly garbed, they can look a lot more dignified in the outside world. We all know how others can react to shabby people. But when our loved ones are properly cared for, they get to be esteemed with the kind of regard that they deserve.
3. A good shower makes them feel refreshed and "new".
Taking a bath makes them feel cleansed and refreshed. It gives them a temporary feeling of being new every morning. When they are revitalized and invigorated, they have a higher tendency of cruising through the day in a good mood, and wanting to be more active and productive.
4. The activity helps them establish a daily routine.
Adults need to establish routines especially when they are developmentally disabled. It helps them keep themselves in tune with the time, the people, and the activities they need to do for the day. With bathing and grooming being a constant routine, they can somehow establish a good drumbeat of how the rest of their day will look like.
5. Being clean and looking good makes them feel "normal".
Getting a good bath, having their nails cut, getting their hair combed, and putting on clean clothes make our elderly loved ones feel more normal. Oftentimes, their age and limitations can make them feel isolated from the rest of the world. But with these activities, they can at least feel that they still share the same things with other people, especially the younger ones.
Having a dependable care provider can benefit our senior loved ones a lot especially when it comes to keeping themselves safe in the bathroom, accessing their grooming essentials, preparing for them clean clothes, and keeping them neat the whole day. There are a lot of senior home care in Simpson Park Road Weir Mississippi that you can inquire about personal care services.Better Living Home Care Agency is a good place to start. Contact us today at 662-582-0444.