Quick Guide: How To Care For Loved Ones With Mobility Impairment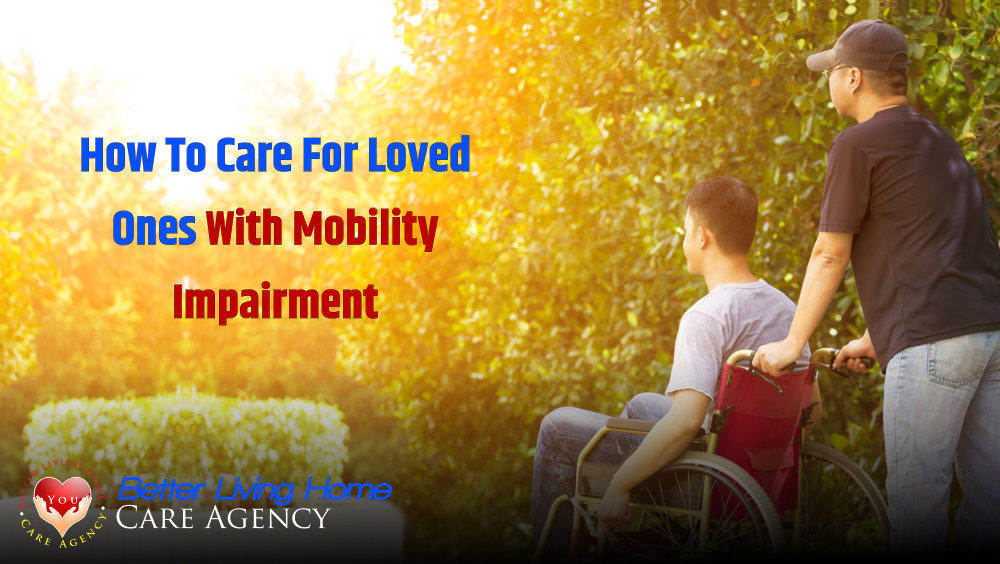 Having to live with a mobility impairment is not an easy hurdle especially when the condition is already permanent. Not only will the limitation be crippling in terms of physical capabilities, but it may also affect the emotional, psychological, and even social well-being of the person affected.
As loved ones and family members, it is our duty to provide the support that patients need, whether it is for a short time while therapy is ongoing or for a long time, like the rest of their lives. We have a couple of options when it comes to providing them with the right assistance. We can either bring them to an assisted-living facility where they will be cared for together with other patients, or they can also stay with us where we can monitor and care for them ourselves at home.
Among patients, living at home has been highly preferred versus facility admission. This is because they want to live closer to those they love and they want to have a life that is as normal as it can get. As loving family members and care providers, it is now in our hands to make sure that they get to live as conveniently and as comfortably while under our roof.
Here are a few tips that we can share to help you better care for a mobility-impaired loved one at home.
1. Provide them with the right assistive devices and safety types of equipment at home.
It is highly important that we enable them to move around on their own. Thus, we should make sure to equip them with the right apparatus and tools to help them be more independent to move around. These may include wheelchairs, walkers, canes, and other assistive devices that are highly beneficial for them. Other equipment such as risers, swivel seats, grip bars, and support bench will also do them well to minimize movement and to ensure safety especially in high-hazard areas in the home.
2. Strive to get them comfortable when traveling and getting to establishments.
When going to doctors appointments, therapy sessions, or to the grocery store, you may ensure that you have a good facility that will comfortably transfer them from their wheelchair to the car. You can make use of a ramp, a riser, or a safety bar for them to hold on to. You can also claim a PWD parking permit so you can easily park near establishment entrances for added convenience.
3. Encourage them to do exercises to improve their physical condition.
Even if their condition is already permanent, the need for exercise and activities will always be there. You may hire a professional therapist or learn for yourself safe exercises which you can do with your patient to help them regain balance or to promote better blood circulation. Exercise is also good for overall health so encourage your loved one to do more physical and vigorous activities daily.
4. Support them in their other hobbies and passions.
Aside from physical exercises, you can also support them pursue other passions like writing, painting, playing a musical instrument and others. Most people with physical incapabilities pour out their energy on some other hobbies. So to put them in better emotional and mental health, and to help them have a constant interest to look forward to, support them in these things and you will soon reap their benefits.
5. They may have episodes of discouragement and depression, be present to hold them up.
Having limitations can easily bring people down. This is very understandable. What you can do is to just listen as they air-out their sentiments. Being present and ready to assist can already lift up their occasionally broken spirits.
In providing the best care for your needing loved ones, there is nobody who can do a better job than you. But when you feel like you need the assistance of professional caregivers whom you can trust to do a job as well as you do, you may contact Better Living Home Care Agency to provide you with high-standard senior home care in Simpson Park Road Weir Mississippi.
For more details, you may call 662-582-0444.