Types of Disability (Part 1)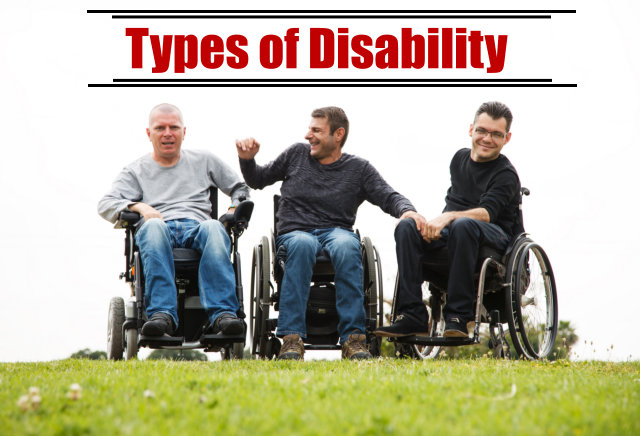 A lot of people may have been suffering from the inconveniences of a disease but these people must also know that people out there who are willing to help them exists such as the staff here at Better Living Home Care Agency. One way we assist people who have had disabilities is through our >senior home care in Simpson Park Road Weir Mississippi. But this does not mean that we only give assistance to our seniors for we also offer the same assistance to people who are crippled with a disability.
There are different types of disability a person may be suffering right now. These include a wide array of physical and mental impairments which can get in the way or decrease the ability of a person to perform their day to day activities. "Disability" can be categorized into many broad sub-categories and these are:
Mobility and Physical Impairment
When we refer disabilities in this condition, we are looking into a disability that can be in-born or acquired as a person age. It can also be experienced when one is affected by a disease. A broken bone obtained through an accident also falls into this category.
Going for a walk, hanging out with friends, rising from bed, caring for oneself, there are a lot of activities that can be messed up when it comes to mobility and physical impairment. For us, we do not accept excuses when it comes to doing the things we love and those activities we need to do. This is one of the primary reasons why we provide senior home care in Simpson Park Road Weir Mississippi.
Spinal Cord Disability
This category of disability can be life-long. It is an injury that mostly occurred because of a severe accident and can either be complete or incomplete. If we are talking about an incomplete injury here, the messages passed on by the spinal cord are not completely blocked whereas a complete one results in the total dysfunction of a patient's sensory organ. There are also special cases that this category of disability can be obtained through a birth defect.
Head Injuries or Brain Disability
Due to brain injury, the occurrence of a disability in the brain happens. It can range from mild to severe. Brain injury is categorized into two types:

Acquired Brian Injury or ABI
This type of brain injury is not hereditary but the degeneration happens after birth.
Traumatic Brain Injury or TBI
This brain injury results in the dysfunction in one's emotion and a behavioral disturbance.
We all have our different circumstances we are currently living with. Some people have problems with their finances, others with their relationships. But whatever one's circumstances are, we can all agree that we all needed to be helped when problems arise. The problem is: only professionals can truly help those whose problems include disabilities.
As a provider of senior home care in Simpson Park Road Weir Mississippi, we are able to assist you no matter what your disabilities are and you need not be in the hospital to get our quality care for we can conveniently provide them at home for your sake.