What Changes in Your Body When You Reach 65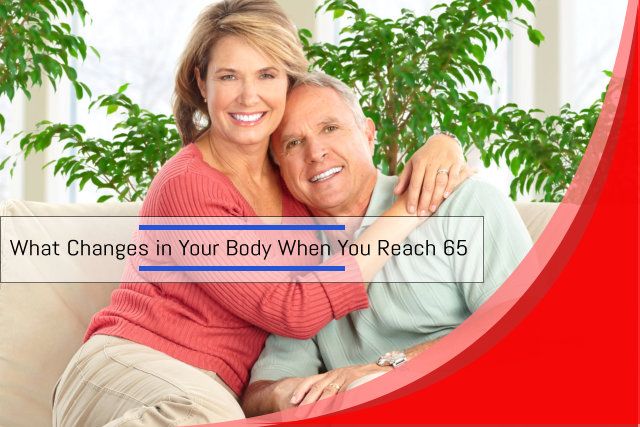 Change is something we are all apprehensive about but we cannot also deny the importance of embracing it because it is one of the inevitabilities in this world we are living in. And we cannot lie, what we looked like 10 years ago is not the same as today and what we will look like 10 years ahead will leave our mouths agape for a long time.
Just like youngsters, older adults have dilemmas with the changes in their bodies ever since they reached the age of 65. And to raise awareness to all the upcoming seniors out there, Better Living Home Care Agency, provider of senior home care in Simpson Park Road Weir Mississippi, lists 4 physical changes elders experience once they reach that age.
Of course, the list below is only a fraction of the overall transformation and the following are just the common ones:
Hearing impairment
We love hearing the songs of nature and the sounds man has produced over the course of history. This is evident because of the existence of mp3 formats, headphones, speakers and other sound systems.
Once we grow old, we lose this sense making us partially deaf to the rest of the world. The good news about this is that the disability is frequently moderate or mind but the bad news is that it is widespread.
There are 48 percent of male elders and 37 percent of female elders who experience such disability when they reached the ripe old age of 75 and beyond.
Visual changes
Aside from our hearing, we do experience visual changes and this can interfere with the daily lives of our seniors.
Once you grow older, you will not be able to read fast anymore. There is also a high probability of accidents at night, especially when there is not light, for the reason that seeing in dim light will become difficult or else, impossible to do. Reading small printed fonts will also give you a hard time so you would often ask other people to read the stuff you want to read. Lastly, you will find it hard to look for objects even when they are near you.
Slow response to the environment
Driving and playing sports require a fast reaction time in order to prevent injuries and win over accidents. But as we grow old, our neurons are not firing information enough for us to react on sensory cues. This results in the elder's slow reaction time.
Because of these physical changes, a typical senior would want to be assisted in their daily living. Statistically, we have determined that 69 percent of the older adult population needs to be assisted personally while 50 percent of the old American population will need to be assisted in daily activities once they reached 85.
If you are looking for assistance in your daily routine, you can count on our caring staff here in Better Living Home Care Agency.