5 Helpful Tactics to Staying Safe and Sound at Home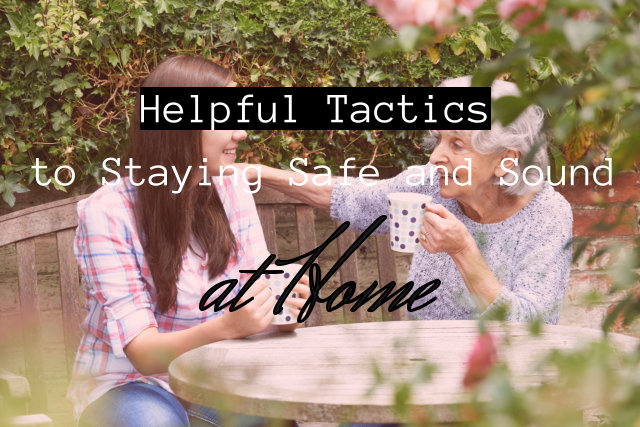 Ever heard of the saying, "a house is made of walls and beams, a home is a made of love and dreams"? A home is your refuge from the scorching heat and harsh winters. However, elders seem to have problems inside their own homes because it was not designed for them. Most seniors have a fear of falling, slipping, or hitting themselves on edges of furniture. Nevertheless, Better Living Home Care Agency, a quality provider of senior home care in Simpson Park Road Weir Mississippi, gives these strong strategies on how you can stay safe at home:
1. Improve home environment
Is the flooring of your house in good condition? Is it too slippery for you? Are there are any leaks on the walls or ceilings? Report them all to your family members or to your home care companion to be able to address these concerns for reconstruction. Most elders trip or fall due to bad flooring and clutter. Your home health care companion can do some light housekeeping for you and modify your house a bit for your safety.
2. Buy durable equipment
Home care aids like bolted handles on the wall, in the bathroom, walkers/canes, and electronic wheelchair can help you move around the house safely. This is one good reason why home care companions are necessary for your elders because they can assess and report what they immediately need. If you think your seniors already have a problem at their home place, do something about it and call a quality provider of senior home care in Simpson Park Road Weir Mississippi today!
3. Wear appropriate clothing
The seasons may be rough in your elders' area especially that nowadays, climate change has been drastic. They can become really unpredictable. You have to buy your elders the right clothing for the right season. Get them battery-powered radios to update them with news reports and user-friendly smartphones to contact you in the case of emergencies.
4. Get home health care
Doctors recommend a home care companion for your elders to provide overall health wellness. A quality provider can give curative and palliative services personalized to the needs of your elders. Whether your elders have problems in terms of medication management, mobility & transportation, nutritional supervision, and personal care; home health care is the answer.
5. Quality time with the family
Pay your elderly loved ones a visit once in a while. Give at least a few your holidays to spend it with them so that they would still feel loved and remembered even when you are far. This also reduces risks of depression.
If you think Better Living Home Care Agency can help your elderly loved ones, contact us today for assistance! We have a set of home care professionals who are highly-skilled and compassionate to take good care and help your elders achieve the optimum health they need. Visit our website for more of Better Living Home Care Agency and our senior home care in Simpson Park Road Weir Mississippi!